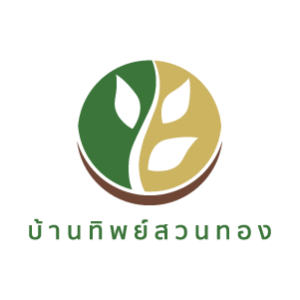 Salary :                                  18,000 – 25,000
เงินเดือน   
Types of employees :            Full Time 
ประเภทงาน                            เต็มเวลา
Area :                                    Samut Songkhram
ปฏิบัติงานที่จังหวัด                สมุทรสงคราม  
Education :                          Bachelor's Degree or Higher
การศึกษา                              ปริญญาตรี หรือ สูงกว่า  
Experience :                        3 – 5 year(s)
ประสบการณ์การทำงาน
Gender :                              Female
เพศ                                      หญิง
Unit :                                   1 อัตรา
จำนวนรับ                                      
Female, Thai nationality only, Age 30 – 45 yrs.

At least Bachelor degree in any field.

At least 2 years of experience as a Hotel/Resort Receptionist, Front Office, Guest Service Agent, or Sales person.

Strong in interpersonal skill and leadership skill.  

Proficiency in English communication (Able to listen-read-write-speak fluently).  

Strong in driving the team to meet results.  

Multitasking doer and/or Strategic Planner traits are preferable.

Honest, Responsible, and Reliable traits are needed.
Ensure Service standards are consistently practiced by all team members

Show recognition to regular customers

Ensure that all customer queries or requests are handled in a polite and efficient manner and that a high level of customer service is consistently maintained

Must be present at all times in the Reception area (except at shift handover times)

Ensure that an attitude of a visionary individual is maintained at all times to improve the performance of the department as a whole

Maintain a high standard of personal appearances, grooming and hygiene in accordance with the hotel policy

Ensure that the team is efficient, smart, clean and friendly with both customers and team members

To have a comprehensive and in-depth knowledge of the cluster hotels products, including room types, rates, relative features and facilities, food and beverage outlets/promotions, spa and fitness center.

Keep up to date and communicate hotel marketing directions and promotions.

Be fully aware at all times of the selling strategy, rates and booking status of the hotels and ensure timely and accurate communication of this to all concerned departments.

Attend daily briefing.

To be able to read and understand all reservation reports and forecasts.

Perform any reasonable task as requested by management.

Help managing incentive programs initiated, promote up-selling effort in the department, and be coach and consultant for upselling techniques.
Assist in implementing training programs for reservation sales agents.

Be actively involved working towards achieving goals and encourage total team effort to meet targets.

Communicates clearly and professionally both verbally and in writing.

Work closely with sales and event management on the maintenance of group blocks.

Help identify and resolve any operational/systems problems and challenges in order to ensure effective workflow in the reservation sales office.

Ensure that all duty shifts are being carried out following all pre-set procedures

Ensure the well being of the Reception team

Maximize room sales and revenue for the hotel by ensuring a sale orientated attitude is adopted at all times

Responsible for keeping low the level of rebates by ensuring a high degree of accuracy at all times

Prepare hourly back-up reports without exception

Follows up company credit procedures to ensure all revenue expected will be received

Ensure the Front Office is clean and Tidy

Ensure all Front Office equipment is working properly

Ensure Shift checklists are followed up point by point and signed at the end of each shift

Ensure that all Reception staff are punctual, properly groomed and fully aware of all handover contents

Ensure a high level of product knowledge of the hotel and local area.

Be fully aware of all property management systems

To be fully conversant with the Hotel Emergency and Evacuation procedures
To be fully conversant with manual Front Office procedures to be used in the event of the Hotel's computer systems being off-line

Co-ordinate the smooth and efficient check-in of Groups and Tours

To train and shadow all new team members according to the training schedule

This position includes night shift work as well as early and late shifts on a rotating basis

Have a thorough knowledge of all credit procedures and ensure that these procedures are adhered to

Must know all Hotel products and services and actively recommend to our guests

Continuous coaching and counseling of Reception team

Review all guest arrivals and ensure that rooms are assigned according to the reservation and preferences

Ensure all Front Office correspondence is completed within 24hours

Motivate colleagues and create an energizing team environment

Any other duties assigned by Front Office Manager or the Management
Attendance bonus or other special compensation

Birthday Gift

Employee Discounts / Employee Prices

Employee's uniform

First & Second Child Gift

Funeral payment support

Increasing vocational Day-Off for each passing year. (Based on Company Policy)

Medical Support Allowance for personal and family use.

Ordination leave

Social security

Staff training and development